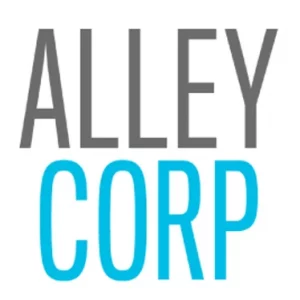 Case Study - AlleyCorp Nord
Overview
Founded in 2020, AlleyCorp Nord is part of AlleyCorp, a $2B Venture Capital firm and Venture Studio headquartered in New York City. They've helped some big names like MongoDB, Meetup, Business Insider, Gilt Group, Nomad Health and Zola. The companies AlleyCorp has founded have raised over $1 billion in venture funding.
AlleyCore decided to expanded into Montreal in 2020 and build out a services are to help their portfolio companies to take advantage of the pool of Canadian technical talent. Their primary goal is to work with early-stage startups by providing the funding and technical resources they need to get the first iterations of their products and platform off the ground.
AlleyCorp Nord, their technical services arm based in Canada, works with 6-7 different portfolio companies at any given time and is constantly adding new ones to its portfolio. They span many different industries including healthcare, Fintech, AI and Machine Learning.
During 2021, they saw unprecedented growth in the tech startup sector and engaged GuruLink to help with the identification and activation of quality candidates for their technical team. These included Engineering Managers, Staff Developers, Full-stack Developers, Product Designers, DevOps professionals, etc.
GuruLink started working with ACN in 2020 when the team was just the CTO and was able to build credibility through a high volume of quality placements. To help support ACN in their growth, Gurulink provided a full-time RPO Recruitment Consultant who focused on building and improving current processes as well as sourcing, hiring, and closing a variety of candidates across multiple skills and needs. We worked in tandem with ACNs hiring team to create efficiencies across the entire hiring process and acted as the sole recruitment resource for their organization for the majority of the RPO.
Challenges & Requirements
Due to the limited size of AlleyCorp's team and the responsibilities on the plate of the CTO, it was very difficult for them to make time to recruit top-level professionals. They also had a number of outstanding candidates in their ATS and needed help refining their hiring process.
Given AlleyCorp's unique model, there was also a challenge of organizing and finding candidates in their ATS when new startups came on board.
Solution
Given the volume and difficulty of requirements combined with the speed at which AlleyCorp wanted to move they opted for a Hybrid On-Demand + Contingency model.
GuruLink's main objective was to identify top-level talent to work for the early-stage startups under the ACN umbrella. GuruLink's RPO solution provided ACN with 20-40+ hours of flexible, on-demand, full-cycle recruitment services to engage candidates.
GuruLink sourced and recruited roles primarily for polyglot developers at all levels, Engineering Managers, DevOps and Product Designers.
We also cleaned up and actioned over 700 candidate profiles, submitted 133 scorecards used to provide feedback post-interview and scheduled 195 interviews for us or ACNs team members to complete.
GuruLink created a way for ACN's team to organize and find candidates more easily using a system of tags and pools in Greenhouse. This created efficiencies in the sourcing process for candidates they already knew they liked.
In addition, we trained their HR professional who was a new hire during the RPO. This was done through formal training and over Slack, amounting to around 8 hours in total.
Results
Over the 5 months of GuruLink's On-Demand project with ACN, 14 offers were presented with 11 being accepted during the RPO and two being accepted after the final date of the On-Demand project, for a total of 13 hired an overall acceptance rate of 93%.
Additionally we placed 4 contingency hires during that time for a total of 17 hires.
The cost per hire over the 5 months of the project came in at $12,911.76 representing a total savings of over $295,300 (or $17,370.59 per hire) in agency fees.
"I was very impressed by GuruLink.
Gavin and Paige were able to find opportunities that aligned with my personal interests for companies that are at the forefront of new technologies and industries. The process was very quick and guidance was given every step of the way. I would recommend them to anyone looking for a job."
– Jeremy/Candidate
"Having applied to many jobs individually
and feeling like I was getting lost in a pile of resumes, GuruLink did the legwork of presenting my skills and experience to the employer for me and helped get me the IT job that I've always wanted. They have educated me on the company, prepared me for who I'd be interviewing with, what questions might be asked. They gave me the confidence I needed to go in and rock the interviews, and now the job. In a booming IT job market that can be hard to find valuable and interesting work, GuruLink found the job that's right for me, at the salary that I wanted."
– Dany/Candidate
"I would like to say thank you
Julia and Jibran for the great opportunity that they gave me. As a newcomer to Canada, I wasn't expecting to get the same job that I have before in my home country. I am unfamiliar with the recruiting process here, and I always hear that we need 'Canadian Experience' even if it means taking a job not related to your previous occupation or education. But with the guidance and help of awesome recruiters like Julia and Jibran, I was able to get a job well suited to my qualifications and more than expected compensation. I am very grateful to both of them, and I hope that they can help more newcomers like me to have a great job in Canada and start a new chapter in their lives."
– Marc/Candidate